Overview
This facility has been carefully designed and constructed to meet the very specific needs of these services. The buildings are built to medium and low secure standards, yet maintain an environment that is spacious, with ensuite bedrooms, ample outdoor, leisure and therapeutic space.
Visiting Ridgeway
Please visit ward information, for visiting times. These are typically:
Monday to Friday: 5.30pm to 7.00pm
Saturday and Sunday: 2.00pm to 4.00pm and 5.30pm to 7.00pm
Visits must be arranged with the ward 24 hours in advance. Please phone the ward before visiting, to ensure your visit can still be facilitated.
If you would like to make a visit outside the stipulated times this can be arranged by contacting the person in charge of the ward. The unit encourages visitors and we aim to be as flexible as possible to facilitate your visit.
A maximum of two adults and one child can be present during a visit.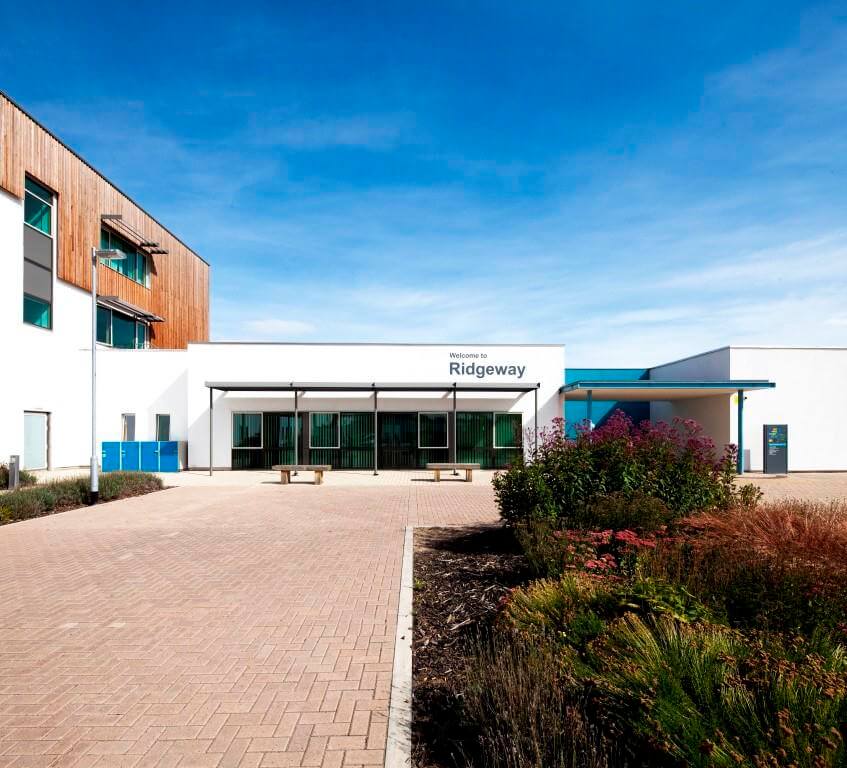 Child visiting
The trust operates a visiting policy that applies to all children up to the age of 18 years. All visits by children must be pre-arranged by a responsible adult with ward staff at least 24 hours in advance.
On receipt of a request for a visit by a child, staff must look at and assess the appropriateness of the visit. Visits that are not deemed in the best interest of the child will not be allowed.
A responsible adult should accompany the child when visiting. Visit's involving children take place in the designated child visiting suite.
Parking
Free car parking is available for visitors on the Roseberry Park site and there is additional disabled parking available in the plaza next to the hospital building.
This car park is monitored by an external company, Excel Parking. Please make sure you park according to the notices displayed in the car park.
Each vehicle entering the site will be identified from its registration plate by a camera system. Visitors must place their car registration numbers into the two touch screens in either the Ridgeway or Dalesway reception areas within 20 minutes of arrival.
Where to go
Visitors will need to enter the entrance to Ridgeway, which is at the top centre of the plaza.
What to expect during your visit
The wards at Ridgeway are kept locked. When you arrive at Ridgeway reception the receptionist will ask you to take a seat while you wait. The ward will be informed that a visitor has arrived and you will be allocated a locker for your belongings. You will need a pound coin for the locker, which is refunded when you leave. A member of ward staff will collect you from the waiting area and escort you to the ward.
Any items brought to the unit for patients should be handed to the member of ward staff and they will ensure it is an item allowed by the unit (see prohibited items).
Visits are usually supervised within a communal area but in exceptional circumstances can be supervised in a separate room.
Prohibited items
Certain items are not permitted on the unit. These include:
Lighters
Matches
Mobile phones
Cameras
Chewing gum
Prescribed medication
Alcohol
Keys
A full list is available at reception or you can phone the ward for advice in advance. You will be asked to complete a declaration in writing that you are not carrying any prohibited items.
Facilities
There is a cafeteria at Roseberry Park which visitors are welcome to use. Visitors may also bring commercially packaged, unopened food to the ward.
Smoking
This is a no smoking site. Patients, visitors, staff and contractors are not permitted to smoke at any time in the buildings or grounds.