An online consultation is a video call between you and your clinician using the internet and a laptop, computer, tablet or mobile phone. We offer online appointments using Microsoft Teams.
Online consultations are as convenient as a phone call, and still offer the opportunity of face-to-face communication. It can save you time and money and brings your care closer to home.
​
Your online consultation is a private and secure video call service, intended for patients with a pre-arranged appointment time.
Before your video consultation
Please make sure you have an appointment.
Test your setup to ensure you're ready to make video calls
Enter your consultation about five minutes before your appointment time
Joining your appointment
To join your appointment, you will need an electronic device (smartphone, tablet, or computer/laptop).
Open your email invite and click 'join your appointment'.
If you are unable to locate your email invite, please check your 'junk email' folder.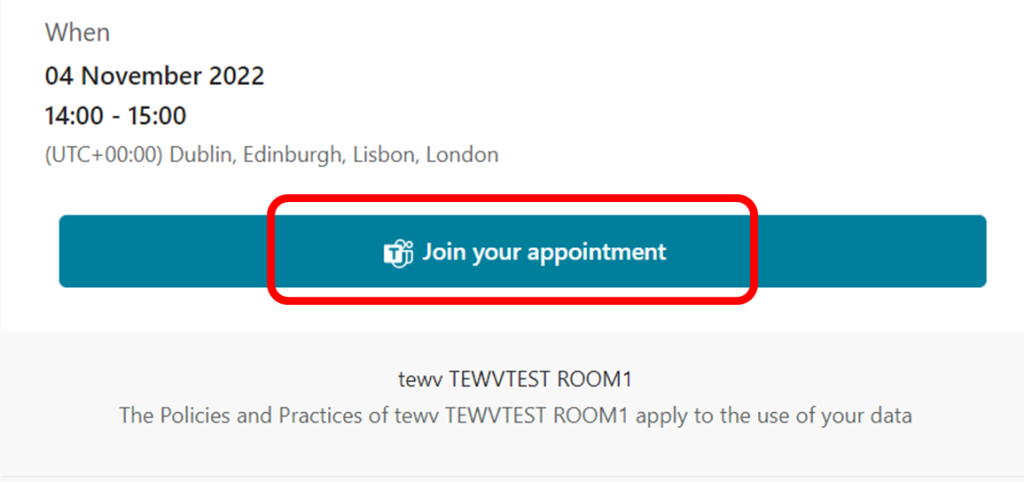 2. Once you have clicked join your appointment your device will open your default web browser (e.g., Edge, Google Chrome, Safari).
Please make sure you follow any prompts you receive on screen to allow access to your microphone and camera.
3. You'll then be asked to type your name in the 'patient name' field and click 'check in'.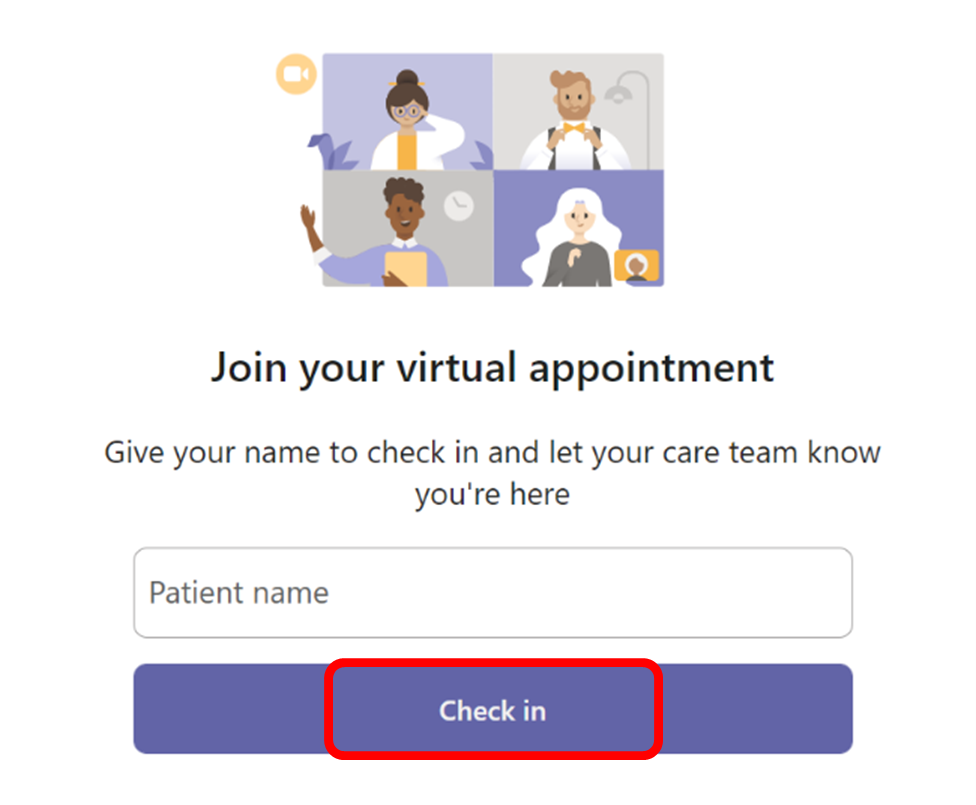 4. Once you have checked in you will then be placed into the virtual lobby to wait for your clinician to admit you into the consultation.
Useful Info
Please click the link below to find out information the Trust's sharing information policy.
Confidentiality and information sharing
Contact
​To contact the service, call the number provided on either:
Your appointment letter
Your email invitation for your consultation (if a number is provided on there).
Do you have concerns or complaints?
If you have concerns or complaints about a service, you can:
tell a member of staff
call our patient advice and liaison service (PALS) – freephone 0800 052 0219
email tewv.pals@nhs.net
Information in other languages and formats
All our information leaflets are available in many formats – please contact a member of staff if you would like this leaflet in:
another language
large print
audio
braille
L348, v1, 17/01/2023 (archive 16/01/2026)