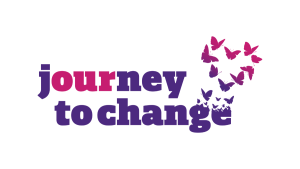 Our Journey to Change sets out why we do what we do, the kind of organisation we want to be and the three big goals we're committing to.
It was co-created with patients, carers, colleagues and partners.
What do we want to achieve?
We want people to lead their best possible lives.
Our values
The most important way we will get there is by living our values all of the time:
Our big goals
We are committed to three big goals:
To co-create a great experience for our patients, carers and families.
To co-create a great experience for our colleagues
To be a great partner
"I've found that the staff members who I've worked with have been keen to hear our views and include us in decision making. I'm optimistic that TEWV's new way of co-creating services, which relies on developing trust, relationships and equalising power, can and will improve lives. It will take time and require much reflection but is an exciting journey to be on. Everyone needs to feel that their experiences are important and that they are valued."

Ros, carer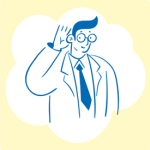 Achieving our goals
We're making progress on our goals and working together to deliver a great experience for patients, carers and families, for colleagues and to be a great partner.
Co-creating a great experience for patients, carers and families
Waiting list for children needing to access support for mental health or emotional wellbeing needs down by nearly half
Launched our carers charter that sets out our commitment to working with and supporting carers
Invested in our estates by opening a new community mental health hub in Northallerton and a new centre for young people in York
Installed innovative patient safety technology on some of our wards
We're better placed to support members of the Armed Forces since signing the Armed Forces Covenant
46% more people than last year helped to find employment by our Individual Placement Service
Putting patient experience at the heart of what we do
"The team tried lots of different approaches and medications, and really listened to me. They were so helpful, so supportive, which helped me come out of myself a lot more."

James, patient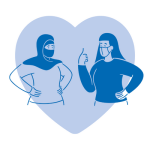 Co-creating a great experience for colleagues
Recruited 700 more staff since start of COVID in 2020
Introduced large scale recruitment events for HCAs and nurses
We're on an international recruitment drive too
Streamlined our processes, reducing the time it takes to hire
Our staff networks are going from strength to strength and helping everyone have a voice in our Trust
Invested in the health and wellbeing of our people
Introduced a staff awards and recognition scheme
Recruited two lived experience directors and a head of co-creation who are supporting teams to put patient experience at the heart of decision making
"We have a really nice team. There is always somebody that you can check things with, that you can talk through issues with. It does feel like a big family really, where people look after each other and look out for each other."

Adele, manager
Being a great partner
More mental health nurses are working in GP surgeries across our region – supporting people to get the right help early on and close to home
27 more schools are part of our mental health support programme helping young people and training teachers
Our innovative and world-class research team is part of a vital COVID-19 vaccine trial along with NHS partners and the University of York
Together with Hartlepool Borough Council we supported rough sleepers with their mental health
Our apprenticeship team has developed a strong partnership with Derwentside College to deliver a range of apprenticeship training to colleagues
"They didn't need to take the partnership working approach they did but have chosen to. It's delivered a new and effective way of working."

Martin, Stockton Council
Our priorities
We focused on five areas to support Our Journey to Change.
Working with patients, carers, partners and colleagues we created strategies – that we're calling journeys – to show what we will do and how each area will enable us to achieve Our Journey to Change.
The five journeys are:
Clinical
How we will provide high quality, safe, kind, effective and personalised clinical care to the people we support.
Download our clinical journey
Quality
How we will make our services safer and improve patient experience through evidence-based care.
Download our quality journey
Co-creation
How we will seek out and act upon the voices of the people we work with to improve care.
Download our co-creation journey
Infrastructure
How the places we work, such as our hospitals and offices, the equipment we use, the information we gather and the systems and processes we put in place will support excellent patient care.
Download our infrastructure journey
People
How we will ensure everyone who works and volunteers with us has a great experience, whether they're permanent employees, people working as bank staff or through an agency, students or volunteers.
Download our people journey