Contact
To speak to someone about this information, contact our physical health team.
Phone: 0191 333 3584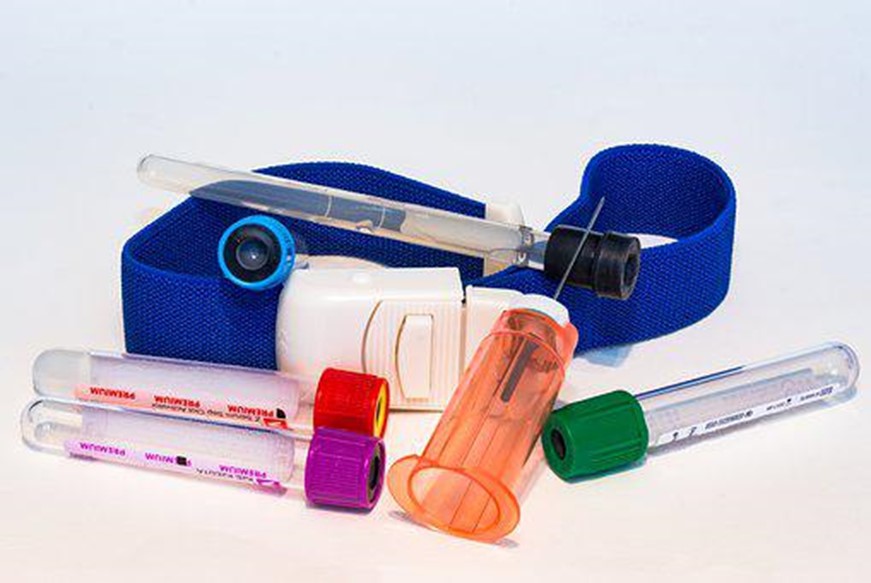 What is Venepuncture?
Venepuncture is the term used for the procedure of withdrawing blood from a vein with a needle.
Venepuncture is an aseptic procedure. This means the way in which staff obtain a blood sample helps to prevent any contamination.
Staff should wash hands and wear gloves when performing the procedure and needles should not be touched.
Reasons for blood monitoring:
There are many reasons why you may need your bloods taken.
An example could be:
To establish your 'usual' blood levels
Used to diagnose a variety of conditions and to establish potential treatment options
Monitoring the levels of medication
Monitoring the effects of medication
Monitoring the levels of blood components
Screening for infection
Where will I have my blood taken from?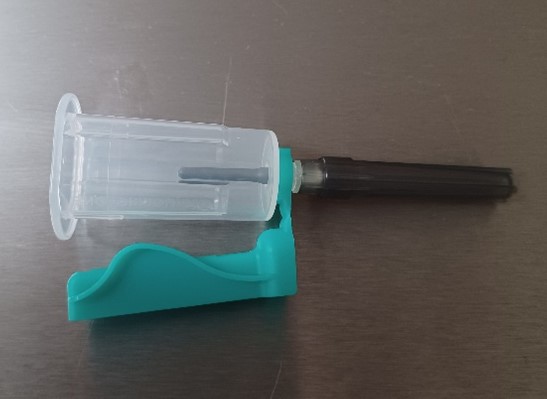 Arm
Staff will select the vein via sight or touch.
They will choose the most 'stable' vein which should be close to the surface and withdraw blood using a vacuette needle.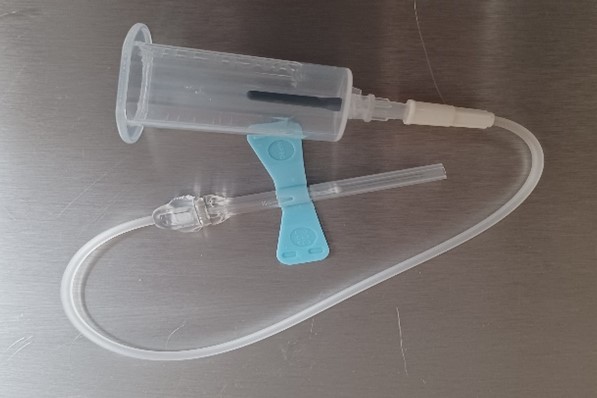 Hand
Staff will use a butterfly needle when gaining bloods from the hand. A butterfly needle allows venepuncture to be performed on thin or fragile veins.
Improving access to the vein
There are a few things staff can do to improve the access to the most suitable vein.
These can include:
Application of a tourniquet/ blood pressure cuff
Gentle opening and clenching of the fist prior to needle insertion
Lowering arm below heart level
Light tapping of the vein
Application of heat to arm/hand
Listening to patient advice
Hydration
About the process
Prior to performing venepuncture, staff should gain patient consent before actioning the procedure. Once consent has been confirmed, staff will then consult you about the reason for requesting a blood sample.
Your paperwork will then be filled in whilst you are with the staff member – this is to clarify that they have the correct information from you.
Staff may need to apply a tourniquet to help find a suitable vein prior to performing the procedure. Once a vein has been identified, staff will apply gloves and clean the chosen site and allow the skin to dry.
The tourniquet will then be re-applied, and the needle inserted. Once a blood flow is established the tourniquet will be removed.
Once the collection bottles have been filled, the staff member will remove the needle and place some gauze on the skin. They will apply light pressure for around one minute, whilst your arm is straight. The pressure can be applied by yourself if preferred.
The venepuncture site should then be covered with a plaster or gauze and tape for 15 minutes, to help prevent any infection.
Please escalate all concerns to a healthcare professional.