Contact the physical health team
Phone: 0191 333 3584
What is oral health and why is it important?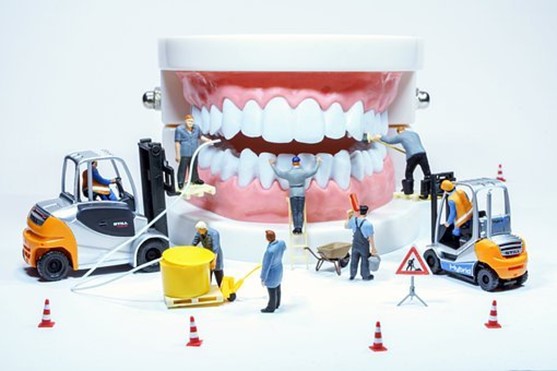 Oral health is the practice of keeping your mouth clean and free from disease, decay and other problems by regularly brushing and cleaning your teeth and gums.
Good oral hygiene is an important part of personal care. It can help prevent tooth decay, gum disease, bad breath and tooth loss.
Poor oral health can affect your ability to eat, drink and communicate. It can also affect your self-esteem, leading you to feel unhappy.
It is important to visit your dentist regularly, this is usually every 6-months unless advised otherwise.
Signs of a healthy mouth
Pink moist lips, tongue, gums and cheeks
Clean mouth
Moist with saliva
No broken or loose teeth, fillings, or dentures
No decay (holes)
No ulcers or undiagnosed red or white patches
Pleasant or neutral breath
Signs of an unhealthy mouth
Dry mouth
Denture problems
Sores or ulcers
Bleeding and swollen gums
Tooth decay or tooth loss
Creamy coatings on tongue/palate
Undiagnosed red or white patches
Bad breath
Oral thrush
Gum disease
Oral cancer
Tooth abscess
How to brush your teeth
Brush your teeth with fluoride toothpaste twice a day for about 2 minutes to keep your teeth and mouth healthy.
Use small circular brushing movements to brush the teeth.
Hold small headed toothbrush against teeth at a 45-degree angle towards the gums and move the brush back and forth for the count of ten until each area has been completed.
Next brush over the crowns of the teeth, towards the biting surface. You can also brush over the tongue.
Spit out the excess toothpaste but DO NOT rinse the mouth.
Floss your teeth, once every day.
Rinse your toothbrush and allow to air dry.
Don't eat or drink within 30 mins of brushing.
It does not matter if you use a manual or electric toothbrush, as long as you clean all the surfaces of your teeth as advised.
Denture care
Brush dentures with toothpaste prior to soaking.
Soak in denture cleaning solution.
Brush dentures again.
Dos and Don'ts
Do
Do brush your teeth for 2 minutes.
Do use a fluoride toothpaste.
Do use a small headed toothbrush.
Do brush your teeth twice a day.
Do attend regular dental check-ups.
Don't
Don't rinse your mouth after brushing.
Don't eat or drink for 30 minutes after brushing.
Healthy swaps for good oral health
Implementing food swaps and limiting your intake of sugary food and drinks can help retain good oral health.
Why not try:
Swapping sugary cereal to wheat biscuits or wholemeal toast.
Swapping cakes and crisps to fruit, plain rice cakes, bagels, or plain popcorn.
Swapping fizzy drinks to sugar free or plain water.
Lowering your alcohol intake and stopping smoking can also help.
Alcohol has been linked to an increase in oral cancers and smoking can lead to mouth cancer, gum disease, bad breath and stained teeth.
L1174, v1, 13/06/2022 (archive 13/06/2025)