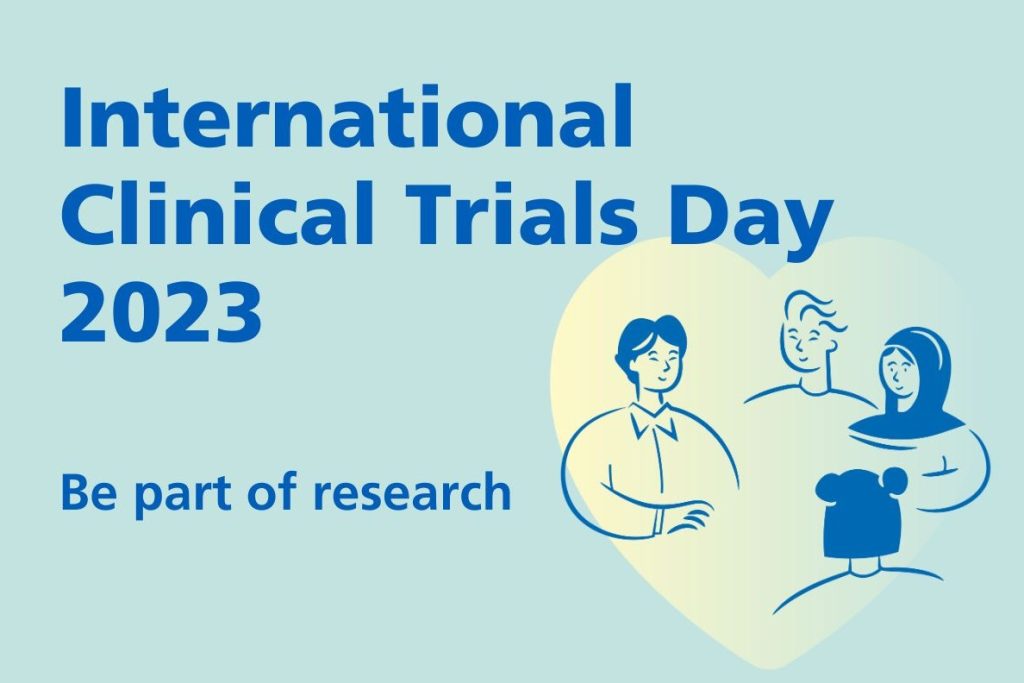 Today on International Clinical Trials Day we celebrate research around the world – and at home within our own Trust. Here we talk to one of our trial volunteers about her experience.
Sarah Smith was sleep deprived and desperate for change when she spotted an advert on social media seeking volunteers for a pioneering clinical trial.
The 44-year-old, from York, was hesitant at first about putting herself forward – but six months on she is delighted she took a chance and applied.
"I've had problems with depression and anxiety for a long time, and one of the ways it exhibits is not sleeping well," said Sarah, who works in education.
"I signed up thinking what's the worst that can happen? Maybe nothing at all, or things might just get better. I'm really glad I did, and it's nice to think you are helping others."
Shaping future heath care
The pharmaceutical drugs trial, the first of its kind recruited by Tees, Esk and Wear Valleys NHS Foundation Trust, targeted people experiencing low mood and sleep problems.
"When I saw the advert for volunteers, it took me a little time to think about it – but then I thought 'be brave' and I signed up," said Sarah.
"My sleep was very poor at the time. Some nights I'd go to bed and couldn't turn my brain off, or if lucky enough to get to sleep, would wake up a couple of hours after or very early.
"It was a vicious circle – and I was always tired. Then, because I was always tired, it always felt like I was not doing enough. I never felt I was doing my best due to the lack of sleep."
The 26-week trial started with a screening period for applicants, to confirm eligibility, followed by 12 study visits to Foss Park Clinical Research Facility for a range of assessments.
The assessments included questionnaires, blood tests, ECGs and cognitive tests, to explore mood and sleep, and initially sounded rather intimidating to Sarah.
"They did sound a bit scary, but really weren't," she said. "I'm so glad I didn't let the thought of them put me off from doing this, as they were nothing to get worried about."
Happy to take part
Once Sarah was accepted onto the trial, she was prescribed medication to raise her mood and help her sleep.
The trial was doubled-blinded, so neither the study team nor Sarah knew if she had been assigned the study drug – or another drug used in practice already.
"Whatever I was given has helped," she said. "I've got more confidence, all the thoughts of I'm not good enough have gone, and I can sleep better, which means I feel better.
"I am so glad I took part in this trial and would definitely recommend the experience. I wish I'd thought of even looking for something like this before.
"It has been like coming and having a chat with friends. The staff have made me feel so welcome – like I'm helping them, as well as them helping me. It's been a lovely experience."
Looking to the future
TEWV is one of only two UK sites to have recruited to this study, which has involved over 750 participants worldwide across 15 countries.
Sarah's role in the trial is now over, and she has finished taking the course of medication, but she will receive on-going back-up from TEWV staff should she need help in the future.
"If I start struggling with mood or sleep again, I know they are just a phone call away – which is great. But at the moment, my quality of sleep is brilliant," said Sarah.
"I've never done anything like this before but would definitely do it again. It's a nice feeling to think someone in the future might get this medicine and it will help them like it helped me."
Importance of trials
Andrea Murray, research delivery team lead at TEWV, today stressed the importance of clinical trials in finding future treatments and the on-going need for people to get involved.
"Engaging in research provides clinicians and patients with possible alternative treatments that may not otherwise have been considered, now and in the future," she said.
"We are always looking for people who may be interested in being involved. We run a range of studies so please don't hesitate to contact the team for more information and be part of research."