18 January 2022
January marked 40 years of service in the NHS for Lynne Everitt, a community psychiatric nurse at Auckland Park Hospital in Bishop Auckland.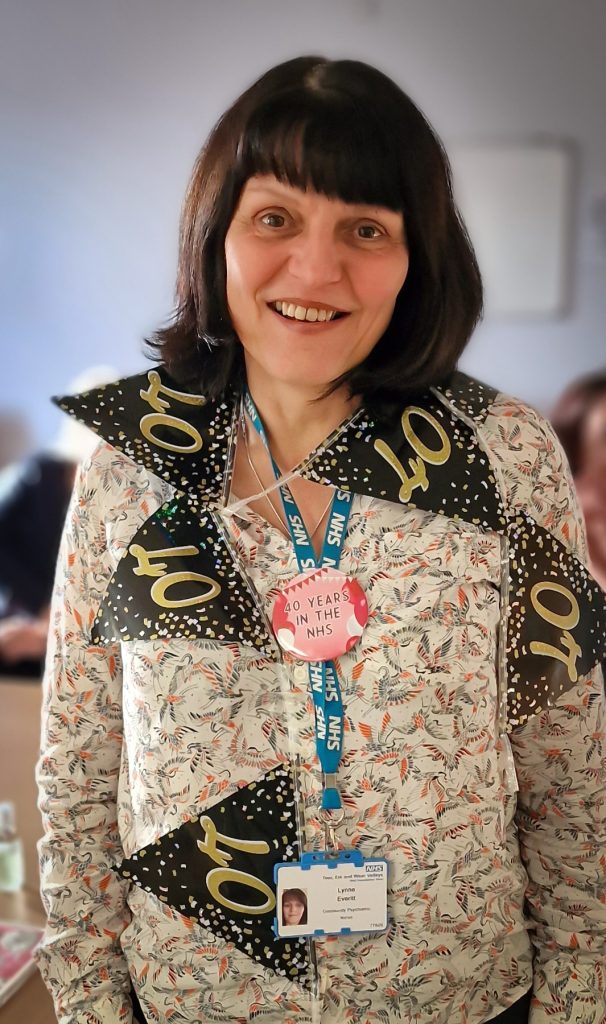 "My heart has always been with caring for the elderly," said Lynne who, not quite 18 years old, began her nurse training in 1983 and when she qualified moved to her first placement on an elderly care ward.
"In those days we rotated, and I spent two years in a secure ward and two years in a mother and baby unit, it was extremely fulfilling to help people in those two environments, but I never looked back after caring for older people.
"In 1993 after starting a family, I left the hospital environment to work in the community, working full-time until 2004 when I moved to Auckland Park Hospital. I completed my nurse prescribing course and was promoted to advanced nurse practitioner in 2018 until I retired in February 2020. But retirement didn't last long, I returned as a community psychiatric nurse when the Covid-19 pandemic began."
Not only has Lynne reached 40 years' service, but during that time she has only had six days off work due to sickness and that was over 25 years ago. Wow! that's impressive Lynne.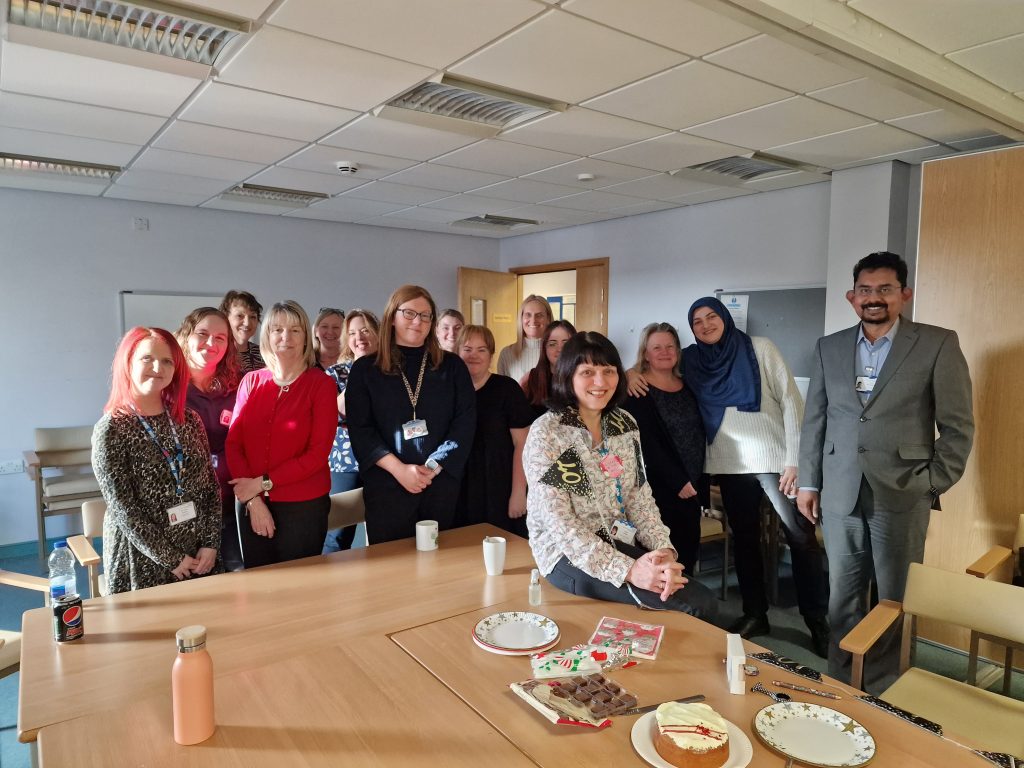 Lynne now enjoys holidays, socialising with friends, gardening and being the secretary of a local Leek Club in between working at least two days a week for the Trust.
Congratulations Lynne on this amazing achievement.