6 June 2022
Robert loves singing and rugby. He receives care from our memory clinic service and Wellbeing and Dementia hub.
Pam is a member of our Patient and Carer Participation Group and Carer Working Group. Pam does not like being referred to as a carer, explaining "as far as I am concerned, I am a wife who cares for my husband".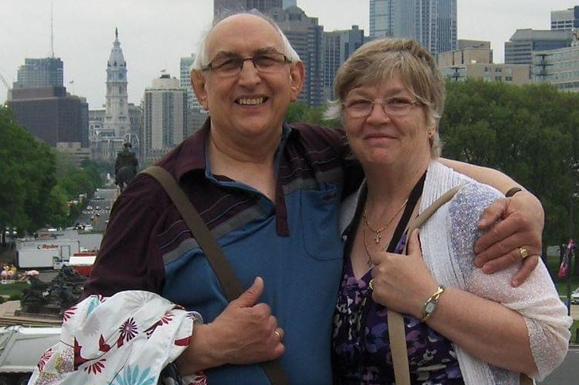 In 2010-2014, Pam noticed several things in Robert's day to day living which didn't seem normal.
Robert said: "I was forgetting things, doing some bizarre things in my daily living and at odd times my driving was erratic and my judgment questionable."
"I had trouble sequencing and prioritising my needs. I got easily frustrated and sometimes angry and found some day-to-day tasks more difficult than before.
"My wife would say 'Robert there's something not right with you' but at that stage I was not prepared to think outside the box, nor accept or listen to my wife's concerns.
"I did, grudgingly, agree to go to see our GP to prove my point to my Wife! I was after all only 67."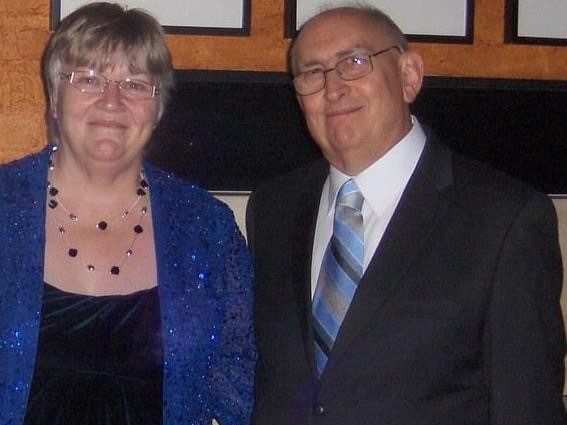 Robert's GP in rural Norfolk, where he lived at the time, listened to the concerns. But they did not support or investigate Pam's worries about dementia.
Robert explained: "That supported my denial and, though the problems in my everyday living were still occurring, we had to accept the GPs findings."
A lack of diagnosis at this time caused Pam anxiety. Robert was in remission from bowel cancer and Pam was worried he had an emerging brain tumour.
Following a move to Middlesbrough in 2014, Robert's condition started to deteriorate. Eventually, he began to accept that Pam may have been right to have concerns.
"I was watching a Rugby match on TV and, to my horror, I could no longer remember the rules of a game properly that I had loved since I was a child. This was the first time I was prepared to admit there was something wrong with me."
Robert's GP took blood tests and referred him to the memory clinic. Robert was given the diagnosis of Alzheimer's.
"The practitioner on giving me these results said: 'I know this isn't what you want to hear', but to us it was a relief that at last things were explained and I wasn't just going crazy."
Robert was prescribed medication, which seemed to slow down the progression. In addition, he took part in a 40-week MCST trial by Age UK in Middlesbrough which he found very interesting and useful.
"There is no doubt that this 40-week course, my lifestyle, and my determination that my illness is not going to get me has helped."
In the earlier stages of his condition Robert was a registered Age UK helper, and helped other people gain help like he did.
From here, Pam continues their story. She explains: "My husband is not as well now as he was in the days of being confident enough to tell this story himself, but he is still doing well when you consider how long we have had problems and the diagnosis."
"Having regular check-ups at the memory clinic, he was then referred back to our GP – as he was considered stable.
"This was not really conveyed to us as the positive it was and we felt bereft, even dumped. The support consisted of repeat prescriptions and a phone call once a year.
"We knew we could refer back to the memory clinic at any point, but admitting you need help isn't easy. We have now referred back into the memory clinic and feel supported."
Robert and Pam now receive support from the Wellbeing and Dementia Hub in Middlesbrough.
"The hub offers us both support, stability and a place where we can go together and have fun at the same time. They offer a variety of activities on different days.
Robert currently attends a Maintenance Cognitive Stimulation Therapy (MCST) course. While Robert does activities, Pam attends a support group for caregivers.
"While there we talk offload share how our weeks have been. This really helps, as we realise that we are all human and all do the same things under stress."
Pam believes that caregivers need training to understand dementia; especially why behaviours occur and how to cope with them. After she raised her concerns, The Hub acted swiftly.
"The Hub has listened, and a course is due to start next month," said Pam. "After all, you would not be expected to do your job without training.
"There are other such courses being offered in various venues, which I believe are essential."
This story has been shared for carers week 2022, with thanks to Pam and Robert.
If you are a carer, you can find information and support on our carers' hub.