Our Trust is run by a Trust board. It's made up of executive and non-executive directors and led by a non-executive chair.
Our Trust board meets in public.
Our Board of Directors provides overall leadership and vision to our Trust. It is ultimately and collectively responsible for all aspects of performance, including clinical and service quality, financial performance and governance.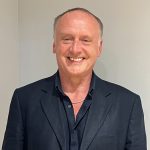 David Jennings
Chair
David is a qualified accountant and auditor with 36 years' experience in local government and the NHS. He has worked for a number of years as a senior finance professional with Redcar and Cleveland County Council covering finance, IT, assets and the strategic capital programme. Before that he had 27 years working for the Audit Commission, as a district auditor and later as a senior inspector. He has previously been a Non-Executive Director with TEWV.
Term of office: 1 September 2022 to 31 August 2025
Date of initial appointment: 1 September 2022 (first term)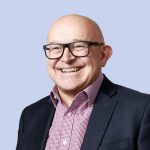 Brent Kilmurray
Chief executive
Brent has been a NHS executive director since 2005, working in senior roles across a range of acute, community health and mental health NHS organisations. He joined us after two years as Chief Executive of Bradford District Care NHS Foundation Trust, a combined community and mental health trust providing services in Bradford and the Yorkshire Dales, as well as children's services in Wakefield.
His board level experience includes executive and eivisional roles at City Hospitals Sunderland NHS FT, joint Managing Director at NHS South of Tyne and Wear Community Health Services, Executive Director of Business Strategy and Performance for South Tyneside Foundation Trust, and Chief Operating Officer and Deputy Chief Executive for Tees, Esk and Wear Valleys NHS Foundation Trust.
Alongside his Trust role, Brent also sits on the NHS Providers Board of Trustees, which is a national membership body for all NHS organisations where he represents provider views in discussions alongside other Trust Chief Executives and Chairs from across the country.
Qualifications: MA European Studies and BA (Hons) Government & Politics
Principal skills and expertise: Quality improvement and innovation, leadership development, partnership and system working, operational service management, performance management, tendering and business development, contract management, commercial matters.
Appointed: June 2020
Email: b.kilmurray@nhs.net
Tel: 01325 552077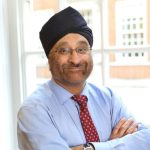 Prof. Pali Hungin
Non-executive director and chair of the mental health legislation committee and the doctors disciplinary NED champion/independent member
Pali, a GP by background, qualified at Newcastle University and practiced in the Stockton area for 25 years. He was the Founding Dean of Medicine and the Head of the School of Medicine, Pharmacy and Health at Durham University from 2003 to 2014 and the President of the British Medical Association in 2017. He is currently Emeritus Professor at the Institute of Health and Society in the Faculty of Medical Sciences at Newcastle University. Pali served as a Governor of TEWV from its inception as a Foundation Trust, to 2016. He presently leads the Academy of Medical Royal Colleges' commission on impending developments in healthcare and the evolving role of clinicians. He also works with Genome England and is the Trustee Treasurer of the Royal Medical Benevolent Fund.
Qualifications: MBBS MD FRCP FRCGP FRSA
Principal skills and expertise: Academic developments, recruitment and retention of clinical staff, physical health status of service users, organisational culture.
Term of Office: 1 September 2022 – 31 August 2025
Date of initial appointment: 1 September 2019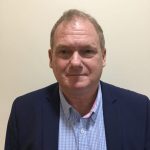 John Maddison
Non-executive director and chair of the audit and risk committee, chair of the commissioning committee and digital/cyber NED champion
John joined the Trust as an Associate Non-Executive Director on 1 January 2020 as part of the Trust's succession planning arrangements. He retired in June 2019 after working in the NHS for 37 years. He studied Economics and Accountancy at Loughborough University and joined the NHS as a graduate trainee accountant in Yorkshire. The majority of John's career was based in the North East working in Finance, primarily in the acute sector and senior positions at the strategic tier including NHS England. He was Director of Finance and Informatics at an acute FT in the North East and a large teaching hospital in the North Midlands prior to joining Gateshead Health FT in 2014 as Group Director of Finance & Informatics and latterly as Deputy Chief Executive and Acting Chief Executive for the final year prior to retirement.
Qualifications: BSc Econ/Acc. Chartered Institute of Public Finance & Accountancy.
Principal skills and expertise: Operational and strategic finance and planning, governance and risk management and performance management.
Term of office: 1 July 2020 to 30 June 2023
Date of initial appointment: 1 July 2020 (prior to his appointment John served as an Associate Non-Executive Director of the Trust (non-voting) between 1 January 2020 and 30 June 2020).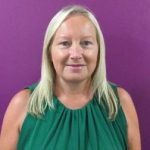 Bev Reilly
Non-executive director, deputy chair and chair of the quality assurance committee
Bev has been a Nurse for 32 years. Up until recently, Bev was the Director of Nursing and Quality for NHS England covering Cumbria and the North East. Her long career has spanned a number of organisations across acute, primary and community care settings at a local, regional and national level. She is experienced in quality assurance and regulatory requirements having led on this as part of her role within NHS England and close working with NHS Improvement and the Care Quality Commission.
Qualifications: RGN, BA (Hons)
Principal skills and expertise: Nursing leadership, quality assurance, patient safety, patient and staff experience, risk management, strategic planning, partnership working.
Term of office: 1 September 2022 – 31 August 2025
Date of initial appointment: 1 September 2019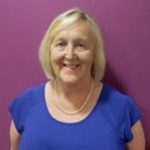 Shirley Richardson
Chair of the West Lane project committee
Shirley was the Board Nurse Director at Gateshead Health NHS Foundation Trust for 17 years prior to her retirement in 2010. She is a registered nurse and has leadership experience in acute, elderly, mental health, learning disability and paediatrics, across both hospital and community. Since 2011 she has been Chairman of Carers Together Foundation, a charity providing information, advice and support to carers in Middlesbrough, Redcar and East Cleveland.
Shirley retired as a non-executive director for TEWV in August 2022 but, in view of her skills and experience, and for continuity, she has remained as independent chair of the West Lane project committee.
Principal skills and experience: Transformational leadership, strategic planning, coaching and mentoring, service redesign, performance improvement, quality and safety systems, governance and risk management, research and development.
Qualifications: MBA, RN, Diploma of Chartered Institute of Marketing
Term of office: Appointed as independent chair of the West Lane project committee in September 2022
Date of Initial appointment: 1 September 2016
Jill Murray
Non-executive director, chair of the people, culture & diversity committee and wellbeing NED guardian
Jill is an accomplished chief executive and housing professional with extensive leadership skills, knowledge and experience. Having spent the majority of her 42-year housing career in social housing, working with diverse and disadvantaged communities, she has a wide exposure of working with people who are affected by mental health issues.
Her experience in housing has included a path of continuous learning, growth and personal development which has afforded her a diverse range of skills and knowledge across housing association, local authority and the private sector.
Throughout her career, her enthusiasm for excellence in leadership has inspired her to develop further and to develop others. Jill's work on leading and empowering staff and communities has attracted both regional and national recognition, including various personal and organisational awards. The story surrounding the success of her leadership approach has been included as a chapter in a book titled 'Hope Under Neoliberal Austerity' published in April 2021.
Jill's employment as the chief executive of a housing association for over nine years, provided her with an in-depth and specialist knowledge of strategic leadership, planning, culture, good governance, assurance, risk management and collaborative working. Her broad skill set includes strategy development, finance, governance, risk management, housing management, housing development, regeneration, business growth, sales and marketing, communications and PR, and customer service excellence.
Jill is the President of the Chartered Institute of Housing, the independent professional standards body of the housing sector. She has a Bachelor of Arts Degree in Housing and Development; is a Fellow Member of the Chartered Institute of Housing and is also a Chartered Management Institute, Level 5 Coach and Mentor.
Principal skills and experience: Strategy development, finance, governance, risk management, housing management, housing development, regeneration, business growth, sales and marketing, communications and PR, and customer service excellence.
Qualifications: Chartered Management Institute Level 5 qualified Coach and Mentor
Term of office: 1 September 2021 to 31 August 2024 (first term)
Date of Initial appointment: 1 September 2021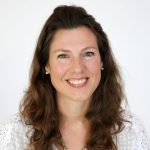 Dr Charlotte Carpenter
Non-executive director and chair of the strategy and resources committee
Charlotte is Executive Director of Growth and Business Development at Karbon Homes, a leading social landlord within the North East. She is responsible for Karbon's development programme of 550 new homes a year, the investment plans for Karbon's existing 30,000 properties, and also leads the strategy and insight, and communication and business development teams.
Charlotte began her career in the Civil Service Fast Stream, and has a passion for housing's role in the economic and social regeneration of the North East. This was borne from senior roles with One Northeast and The Northern Way – a precursor to the Northern Powerhouse.
Charlotte joined the social housing sector in 2008, working for Home Group as Director of Strategy, Policy and Communications.
Charlotte is an alumnus of Cambridge and York universities and holds a PhD in Medieval History.
She is a member of the CBI North East Council, the CBI's National Infrastructure Board, and the Chartered Institute of Housing's Policy Advisory Committee. She also holds a CaCHE Fellowship exploring the role that housing associations can play in the Foundation Economies of 'Left Behind Places'.
Term of office: 1 September 2021 to 31 August 2024 (first term)
Date of Initial appointment: 1 September 2021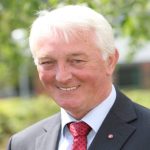 Jules Preston
Non-executive director and senior independent director
Jules has extensive experience in the NHS, having served as the inaugural Chairman of the Northumberland, Tyne & Wear NHS Foundation Trust, one of the largest mental health and learning disability Trusts in the country. During his period of chairmanship, the trust successfully came together having been three separate organisations and it achieved Foundation Trust status in 2009/10. In 2012 Jules began a new Chairman's post at Mid Yorkshire Hospitals NHS Trust.
Jules had previously been a Non-Executive Director of other NHS organisations, including the former Sunderland Health Authority (1996-2000) and the then Northumberland, Tyne and Wear Strategic Health Authority (2000-2006).
Jules has also held senior positions with the Manpower Services Commission (Department of Employment) and was Chief Executive of Sunderland City Training and Enterprise Council & Business Link. Following that he was, for more than two years, part-time Chief Executive of the National Glass Centre in Sunderland.
He was until 2012 an assessor, both in the UK and internationally, of organisations that were working to achieve 'Investor in People' status and received an MBE in 1999 for services to training, particularly for those with special needs.
Term of office: 1 July 2022 to 30 June 2025 (first term)
Date of Initial appointment: 1 July 2022 (prior to this appointment, Jules served as an Associate Non-Executive Director (non-voting).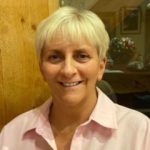 Roberta Barker
Non-executive director and freedom to speak up NED champion
Roberta is a UK and Ireland HR & OD Director for Teva Pharmaceuticals, a global $17bn business, where she has created a comprehensive people strategy, developed a learning management system and established a technology-led, senior business partner model.
Roberta began her main career in HR with sporting retailing giant Nike where she was Head of Learning & Development EMEA. From there, she moved on to Daichii Sankyo EMEA as Director of People & Performance before taking on responsibility for the Director of People & OD role for the Business Services Authority, covering multiple divisions of services for the NHS.
Roberta has held various permanent and interim leadership positions within the Health Service including Trust Director of Workforce People and OD at Medway NHS Foundation, Director of Workforce & OD at Yorkshire Ambulance Trust, Director of People & OD at NHS Digital and Director of HR and OD at Royal Surrey County Hospital.
Qualifications: Master of Business Administration, Durham University, Common Purpose, Sunderland University
Principal skills and expertise: HR & OD strategy, change management, strategic planning, operational implementation, communications & employee engagement, stakeholder management
Term of office: 1 July 2022 to 30 June 2025 (first term)
Date of Initial appointment: 1 July 2022 (prior to this appointment, Roberta served as an Associate Non-Executive Director (non-voting)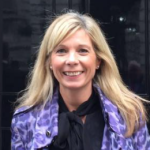 Ann Bridges
Executive director of corporate affairs and involvement
Ann joined the Trust in September 2021 bringing extensive skills, knowledge and expertise in strategic communications and engagement, having worked in local government and across the public sector at senior level for over 20 years.
Originally from Edinburgh, Ann moved to the North East in 1999 leaving behind a career with Scottish Enterprise in regeneration and economic development marketing roles, having delivered the first and now renowned Edinburgh Christmas Market. Ann cut her teeth in local government having joined Newcastle City Council in 2000, working her way through the organisation as well as with central Government, and was laterally head of communications at Northumberland County Council before joining the Trust.
The new corporate affairs and involvement function will encompass our patient, carer and family involvement and engagement work, feeding into and supporting co-creation, patient experience, feedback, complaints and PALS, plus communications and stakeholder engagement, as well as working with our people and culture team on staff engagement supported by good internal communications.
Ann is also an active member of the CIPR North East, former member of the CIPR Local Public Services Committee, and newly appointed on the CIPR Health Committee.
Qualifications: Professional Diploma from the Chartered Institute of Marketing (CIM), Chartered Institute of Public Relations (CIPR) Accredited Practitioner
Principal skills and expertise: strategic communications and engagement
Appointed: September 2021
Hannah Crawford
Executive director of therapies
Dr Hannah Crawford qualified as a Speech & Language Therapist in 1995, and has worked for Tees, Esk & Wear Valleys (or its predecessor organisations) all her working life. She mainly specialised clinically in working with adults with a learning disability. Between 2017 and 2019 Hannah worked one day per week for NHS Improvement as the National Patient Safety Expert Adviser for adults with learning disabilities. She left this position at the end of 2019 to take up the role of Professional Head of Speech & Language Therapy within TEWV. Hannah achieved the role of Executive Director of Therapies in April 2022.
She currently holds a range of honorary positions including being a professional advisor for the Royal College of Speech & Language Therapists, an Honorary Lecturer at Teesside University and a Visiting Research Fellow at the University of York. Hannah has a PhD from the University of Edinburgh, which investigated the lived experience of family carers of adults with profound and multiple disabilities and dysphagia.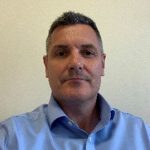 Mike Brierley
Assistant chief executive
At a strategic level Mike has worked with both the public and private sector and assignments have ranged from leading a large Informatics service to implementing strategic planning frameworks and the development of organisation wide strategic plans.
Mike has spent the last 7 years as the Director lead for MHLDA commissioning across County Durham and Tees Valley and has strong leadership skills and stakeholder and relationship management experience; with an ability to achieve results in complex environments. He has led numerous large scale change and redesign programmes, as well as short high intensity projects.
Mike holds an MBA and has extensive experience in change management, supporting teams and individuals to implement whole system redesign programmes
Qualifications: Master in Business Administration (MBA)
Principal skills and expertise: Strategic planning, performance management, programme management, organisational change management, commissioning.
Appointed: July 2022
Email: mike.brierley@nhs.net
Zoe Campbell
Managing Director for North Yorkshire, York and Selby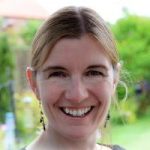 Dr Sarah Dexter-Smith
Director for people and culture
Sarah is a consultant clinical psychologist who has worked in the NHS for over 25 years alongside roles in social care and education. She was appointed in February 2021 and was previously director of therapies. She brings a broad range of applied psychology experience having worked on regional and national bodies.
Qualifications: Doctorate Clinical Psychology, PhD Psychology, ILM5, PGDips Supervision/ Neuropsychology
Principal skills and expertise: leadership, coaching and mentoring, applied psychology, research, teaching.
Appointed: February 2021
Email: sarah.dexter-smith@nhs.net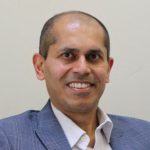 Dr Kedar Kale
Executive Medical Director
Kedar is a Consultant in General Adult Psychiatry and has over 25 years' experience in the field.
He trained in Mumbai, India and worked there as a Consultant Psychiatrist before moving to England. He retrained in Norwich and later Cambridge (where he also obtained his MPhil), before moving to the North East working within Cumbria Northumberland Tyne and Wear NHS Foundation Trust (CNTW) for nearly 15 years as a Consultant Psychiatrist. He also held various leadership roles most recently as Group Medical Director.
His clinical practice has been within a community mental health setting working with service users having long term conditions, providing holistic care and focusing on recovery.
He is passionate about continuous service improvement, coproduced with our service users and carers. He has led several improvement programmes over the years which brought significant change in practice and benefitted service users and staff.
He has enthusiastically trained postgraduate doctors for several years and is keen to ensure our Trust provides them a high quality training experience, and welcomes them as a place to work.
Qualifications: MBBS, DPM, MD, FRCPsych, MPhil
Principal skills and expertise: leadership, mentoring, teaching.
Appointed: June 2022
Email: kedar.kale2@nhs.net
Beverley Murphy
Chief Nurse
Beverley has worked as a chief operating officer, chief nurse and deputy chief executive in a number of organisations and is delighted to be back 'home' where she first trained as a nurse in 1985. Having worked as a mental health nurse for over 38 years, Beverley has a held a range of clinical leadership roles including in nurse led eating disorder care, in acute inpatient care and in forensic mental health.
Beverley is committed to delivering consistently high quality care to every person, every day and to do so supports the development of nursing practice and nurse leadership.
Qualifications: RMN, MA
Principle skills and expertise: leadership, quality governance and professional development
Appointed: May 2023
Email: beverley.murphy7@nhs.net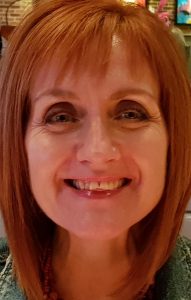 Liz Romaniak
Executive director of finance, information and estates
Liz joined the NHS over 30 years ago and gained extensive associate/deputy director and board-level experience from roles within commissioning and community and mental health provider organisations. Liz's previous role was as director of finance, contracting and estates at Bradford District Care NHS Foundation Trust, where she led work in 2014 to 2015 to develop the organisation's long term financial plan and successfully navigate all financial aspects of the trust's Monitor FT application and due diligence processes. Liz also had responsibility for planning and performance and between 2017-2021, was deputy chief executive, both roles affording opportunities to develop greater operational and clinical perspectives. Liz has lobbied, including via NHS representative bodies, for parity of esteem (and resources) for mental health, including relating to capital developments. Liz is also a board member of the AuditOne NHS Audit consortium.
Qualifications: qualified accountant, ACMA
Principal skills and expertise: NHS finances (strategy, costing, financial accounting and management, commissioner and provider), financial strategy, planning and performance management.
Appointed: October 2020
Email: liz.romaniak@nhs.net
Tel: 01642 516440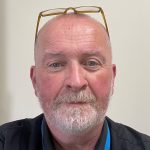 Patrick Scott
Managing director for Durham, Tees Valley and Forensics
Having started out as a Health Care Assistant over 30 years ago, Patrick has extensive senior level NHS experience across both hospital and community services. Prior to his current role, he was the chief operating officer at Bradford District Care NHS Foundation Trust and was previously the director of operations at TEWV before joining Bradford. He returned to the Trust in April 2022 as managing director of Durham, Tees Valley, and Forensics care group.
Patrick has a strong track record of working with clinicians, service users and commissioners across health and social care to drive service transformation, continuous quality improvement, service developments and growth. He has also played a leading role in integrated care partnerships across the north east, working collaboratively with partners to jointly develop and deliver new services.
Register of interests for our board of directors
Register of interests for our board of directors