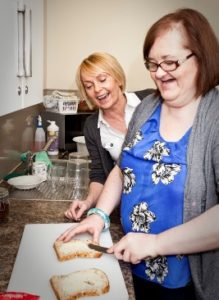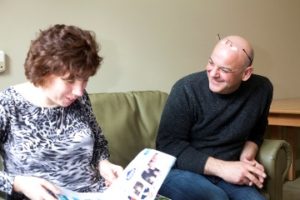 The national Transforming Care programme aims to reduce the number of people with a learning disability and/or autism in England who are in hospitals, and instead provide their care in the community and close to home.
As part of this, we're developing services which help support people in their own homes, rather than in hospital. We're preparing people who are currently inpatients to move on to live meaningful lives as part of the community, and it's already achieving positive results.
White Horse View, an inpatient rehabilitation unit in Easingwold for adults with learning disabilities achieved its objective of preparing people to lead more independent lives. The unit has been closed and money reinvested in York and Selby. This included developing the existing assessment and treatment unit at Oak Rise in Acomb and strengthening the community learning disability team.
Regional plans
We're closely on regional plans with the North East and Cumbria regional transforming care board and the York and North Yorkshire regional transforming care board.
The North East and Cumbria Learning Disabilities Transforming Care Programme website gives information about the programme and provides updates about the plans to change and improve care in the North East and Cumbria.
Visit it at www.necchangingcare.org.uk and watch their film about transforming care.
You can keep up to date with regional updates on Twitter @NECchangingcare
Two 'Transforming Care Partnerships' (TCPs) are also working in the Trust's patch; Cumbria and North East, and North Yorkshire. These are made up of people who use services, their families, service providers, clinical commissioning groups, local authorities and NHS England specialised commissioning hubs. They're tasked with taking forward these intentions and designing new, high-quality, community-based services which reflect the wishes and circumstances of local residents.
National plans
Transforming Care news from NHS England is here on their website.